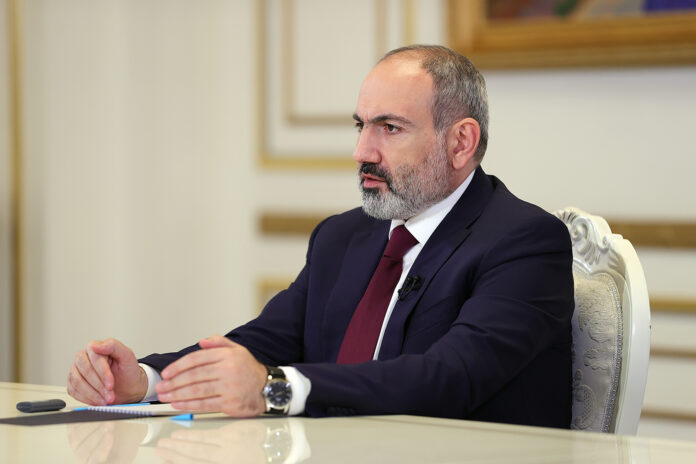 The first question was about the upcoming meeting with Azerbaijani President Ilham Aliyev in Brussels in December. "The Republic of Armenia is ready to have meetings at the high and highest levels, negotiations with Azerbaijan in the format of the OSCE Minsk Group, and, as you know, the foreign ministers have already held meetings in this format, and we expect that the OSCE Minsk Group Co-chairs will organize such a meeting.
The meeting on December 15 is also not news, since Charles Michel, the President of the European Council, said in the summer, during his visit to the region, that the Eastern Partnership summit will be held on December 15, and offered to organize a meeting between me and the President of Azerbaijan," Pashinyan said answering the questions why Yerevan and Baku decided to use this particular platform, which goes beyond the OSCE Minsk Group. According to Nikol Pashinyan, contacts between representatives of Armenia and Azerbaijan should be more frequent in order to be able to resolve the situation, find solutions and try to avoid crises.
"We will try not to mix the agendas discussed in different formats.
I think that among the issues discussed in Brussels will be humanitarian issues, including issues related to POWs. We will discuss the issues of our relations within the framework of the EU, the Eastern Partnership. There will also be a general contextual discussion, and I don't think that quick results should not be expected from each meeting," Nikol Pashinyan said.
According to him, there is tension in the region, and it's necessary to use the opportunities of negotiations to overcome the tension.
"On November 26, a meeting in Sochi will be held with the mediation of the President of Russia, but talks about this meeting began earlier. During telephone conversations with the President of the EU Council, an initiative appeared about creating a direct link between the defense ministers, the purpose of which is to try to prevent incidents. I have agreed to that, and hope that this link will contribute to the establishment of stability in the region," Pashinyan said.