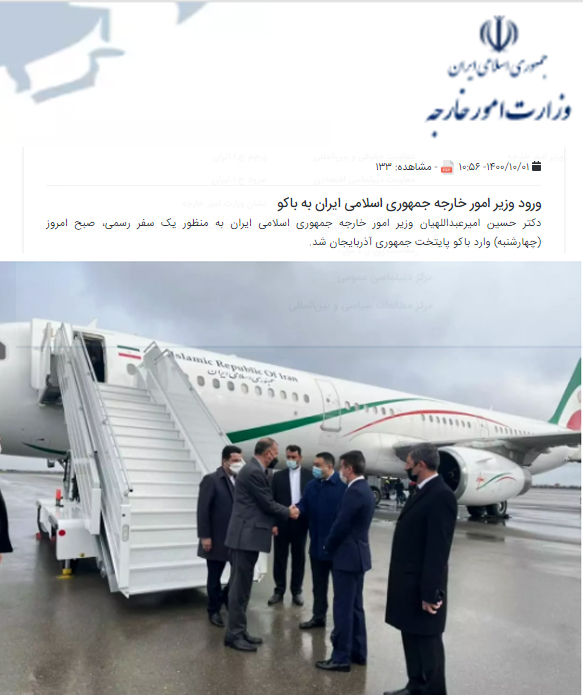 Today (Wednesday) morning, the Minister of Foreign Affairs of the Islamic Republic of Iran Hossein Amir-Abdullahyan arrived in Azerbaijan on an official visit. The contemptuous "welcome" of the Azerbaijani authorities at the Baku airport is obvious.
It should be reminded that during the 44-day war, Iran defended and congratulated the occupation of the Artsakh territories by the Azerbaijani authorities as a "liberation of Islamic lands."
(Photo from the website of the Iranian Foreign Ministry).