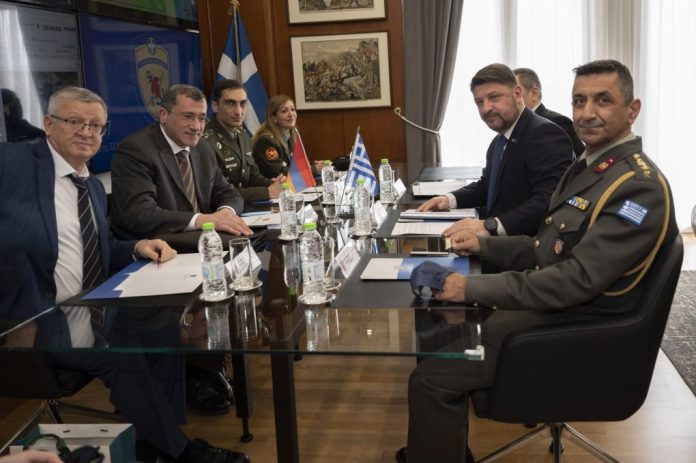 The Deputy Minister of National Defence Mr. Nikolaos Hardalias met today, Tuesday 22 March 2022, with his counterpart from the Republic of Armenia Mr. Karen Brutyan, who is on an official visit to Greece.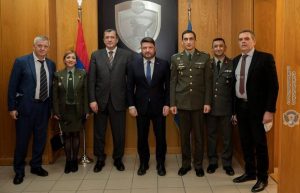 The meeting was also attended by the Deputy General Director of the General Direction of Defence Investments and Armaments of the Ministry of National Defence, Major General (ret.) Misail Papadakis, while Mr. Karen Brutyan was accompanied by the Deputy Head of the General Direction of Technical-Material Support of the Ministry of Defence of Armenia Mr. Sergey Abrahamyan, the Defence Attache of Armenia to Greece Colonel Artur Dalibaltyan, and Lieutenant Colonel Eylin Kocharyan, Staff Officer at the CIMIC Directorate of the Ministry of Defence of Armenia.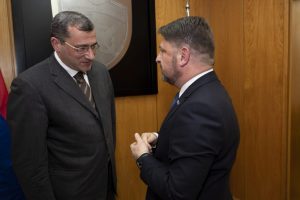 At their meeting, which took place in a very amicable spirit, matters of mutual interest were discussed, mainly pertaining to further enhancement and deepening of the transnational military cooperation. The current geopolitical developments, regional and international matters were also discussed.