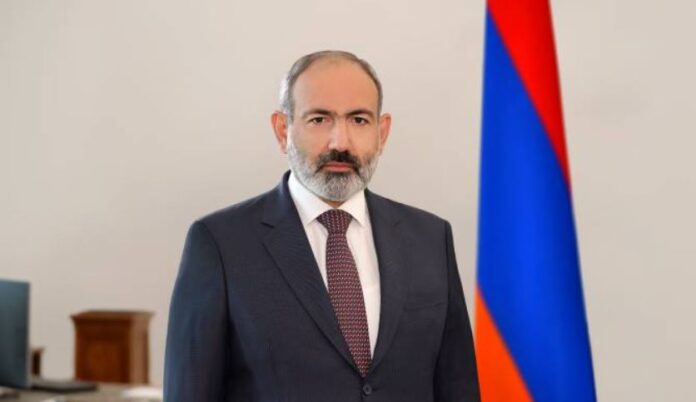 Prime Minister of Armenia Nikol Pashinyan addressed the participants of the 9th Armenian-Russian Inter-Regional Forum in a message, his Office said.
The message reads:
"Dear friends,
Ladies and Gentlemen,
I warmly welcome all the participants of the 9th Armenian-Russian Inter-Regional Forum.
Despite the complex situation created as a result of the aggression unleashed by Azerbaijan against the sovereign territory of Armenia, we, nevertheless, decided not to delay the events scheduled today, taking into account their importance from the perspective of the development of Armenian-Russian relations.
The inter-regional cooperation between Armenia and Russia plays an important role in the development of the allied strategic partnership between our countries, contributing to the further expansion of the potential of the bilateral cooperation.
It's not a secret that the Forum aims at establishing new ties in trade-economic, educational, scientific, cultural and a number of other areas and revaluing the already existing partnering relations.
The proportionate development of regions is one of the priority tasks of the Armenian government. I am convinced that the inter-regional horizontal contacts create a wonderful opportunity for the development of scientific-educational and cultural life of the provinces, as well as for the strengthening of friendly ties between our countries and peoples.
Although this Forum is the 9th, and there are already ties and partnering relations at an inter-regional level, there are issues which should be voiced and solved year by year.
Every year the Forums are being held under new titles, and this year's slogan "Armenian-Russian Cooperation: New Challenges and Opportunities" is more than relevant and ambitious.
The active implementation of important projects at inter-regional level is prospective for us, as they aim at ensuring the further growth of the national economies of our countries, strengthening their competitiveness in global markets and introducing advanced technologies.
There is no doubt that in case of using the entire potential of the inter-regional decentralized cooperation, we will manage to give a new quality to the life of the residents of our provinces.
In this context we can state that today's Forum is one more step to promoting the Armenian-Russian decentralized cooperation which has been formed and is developing thanks to the determination and initiative of the regions of the two countries.
Once again welcoming the Forum participants, I hope that tangible results will be achieved at this platform which will give a new content to the inter-regional cooperation existing between our two countries.
Thank you".